Teaching
We conduct research on the intersection between digital entrepeneurship, digital ecosystems, and organizing data and knowldedge. We will provide multiple courses that help to explain changes on firm- and ecosystem levels using multiple theories and methodologies. Our teaching is usually highly interactive and builds upon concepts of blended learning, oftentimes 'flipping the classroom'. It is important to us to not only reflect latest findings of information systems research with our students but also to work together on applying that knowledge. 
Our teaching extends to Bachelor, Master, PhD and Postdocs and will be more clearly defined in the following months.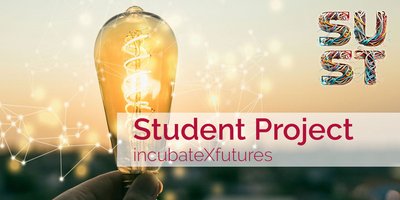 Incubate x Futures (Student Project)
Lecturer:

Contact:

Term:

Summer Semester 2023

Language:

German/English
Important Notes:
Contact us asap with your project ideas
Description:
This student project is open for students at Faculty of Business Administration and Economics (in core study program), and for students of other faculties (E3). The projects are focused on taking the first steps towards producing a digital venture that helps to solve societies' most pressing issues, the sustainable development goals. Small teams of three to five students explore pressing problems and create a potential solution in the form of a Minimum Viable Product (MVP). They develop a business model (Teece, 2010) for their solution and use the MVP to validate core assumptions of this business model (Blank, 2013). 
For more details on the Incubate x Futures project, please open the attached announcement.
If you have any questions, please contact us.