Teaching
We conduct research on the intersection between digital entrepeneurship, digital ecosystems, and organizing data and knowldedge. We will provide multiple courses that help to explain changes on firm- and ecosystem levels using multiple theories and methodologies. Our teaching is usually highly interactive and builds upon concepts of blended learning, oftentimes 'flipping the classroom'. It is important to us to not only reflect latest findings of information systems research with our students but also to work together on applying that knowledge. 
Our teaching extends to Bachelor, Master, PhD and Postdocs and will be more clearly defined in the following months.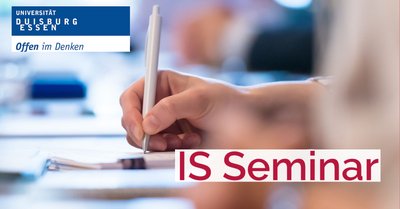 IS Seminar
Lecturer:

Term:

Summer Semester 2023

Cycle:

winter & summer term

Time:

independent

Room:

independent

Language:

English
Description:
You can find all information here: WISEM-Seite.