Information Systems and Sustainable Supply Chain Management
Towards X Futures
Information Systems and Sustainable Supply Chain Management
We are dedicated to exploring the potential for sustainable futures through digital innovation (x futures).
Digital technology plays a crucial role in shaping a more sustainable society. We still have much to learn about the interplay between digital technology and sustainable transformation.
With a focus on the socio-economic aspects of digital ecosystems, we gain a deeper understanding of the relationships between digital innovators and entrepreneurs, data, and knowledge as drivers of change. We guide individuals and organizations in positioning themselves for  "x futures".
Join us on our journey Towards X Futures as we are hiring.
FAQ
We are interested in responding to your concerns quickly and with great competence. This small guide will give you a quick overview of our services and relevant persons of contact:
 You would like to write a bachelor or master thesis?
Please have a look at our offers under the point Theses and get in touch with the respective contact person. Please also note the application and registration deadlines. You can find them for bachelor theses under this link and for master theses under this link.
 You have questions about our course offering?
Research seminar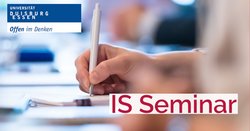 Student projects
Please have a look at the course page or contact the respective person.
 You have questions about the Co-Creation Lab: Digital?
Reach out to ccl-digital (at) icb.uni-due.de or schedule a meeting.
 Do you need an expert opinion for studying at a foreign university or would you like to apply to a foundation?
Reach out to professor Rothe.
 You want to visit us and wonder about our office hours?
On our team pages you will find the office hours for each staff member.